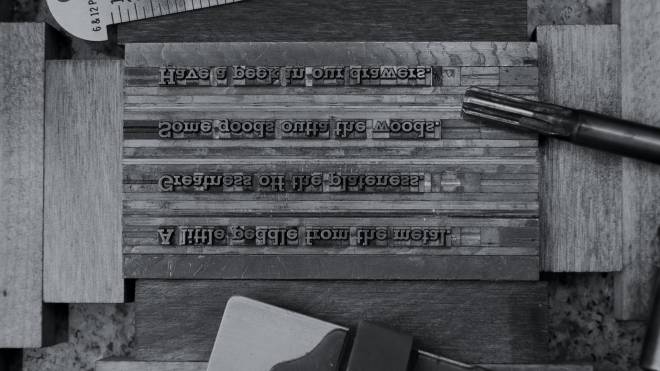 ⟐ Tap phrases with book icons to view definitions
Yep, 29 years' experience. And counting.
From endangered art form to thriving trade.
Smokeproof Press is a letterpress design and print shop based in Boulder, Colorado, in business since 1994. Despite — or perhaps in response to — our increasingly digital lives, people are seeking out the exquisite tactile expression possible through letterpress printing. We're excited to serve this growing desire for the artistry of things handmade. We have an unwavering commitment to the craft of letterpress printing and we're in love with what we do. Tangible, we believe, is better.